What is a symbolic wedding ceremony?
Your engagement isn't just one of the biggest decisions in your life, it also brings quite a few decisions to make with it. You'll need to choose where you want to get married, who you want to invite, and also what kind of ceremony is right for you.
No matter if you get married in church or at town hall, it will most certainly be a very memorable moment for you and your partner. But if you want to have something a little more, a personal ceremony that was designed and written just for you, then you might want to consider a symbolic wedding ceremony.
A symbolic wedding is for everyone.
A symbolic wedding ceremony is for everyone who wants something beyond a civil wedding at the registry office. If you want to celebrate your love in a more personal and private setting, after the registry office, this will be just right for you.
A symbolic wedding is for people who want to say yes to each other regardless of their religious beliefs. It doesn't matter if you belong to different religions or none at all. It is about the love between people and the promise you make to each other at your symbolic wedding. The goal is to celebrate your marriage and love the way you like it. 
Celebrating love in your way.
In a symbolic wedding, you as a couple decide what you want your wedding day to look like.  Whether it's on the beach, a vineyard, a boat, on a surfboard or even in your cosy living room. Celebrate your love in a way that suits you best.
As your wedding speaker and celebrant, I look forward to accompanying you on your special day and guiding you through the ceremony we have designed together. For your symbolic wedding ceremony, we can include rituals from different cultures and traditions or invent your own ritual, to make your ceremony even more personal.
Although a symbolic wedding is not legally binding and is mostly combined with a civil wedding, its uniqueness makes it even more meaningful for you and your guests.
The special things about a ceremonial wedding at a glance:
You get married wherever you want
Choose the time of day, that you like the most (under the stars, at sunset, …)
You can include all your wishes and ideas
Rituals can incorporate your guests into the ceremony
The speech is personalised and tells the story about you and your love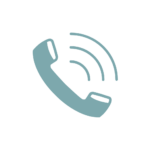 In a first conversation, we'll get to know each other and talk about the outlines of your wedding. After that, you can decide if I'm the right celebrant for you, and we can start planning your wedding ceremony together.
The next time we talk, we'll talk in depth about your lives and relationship. This is where I collect the information that I'll use for your personalised wedding speech. I am also happy to include information from your family and loved ones
After I've received all the information from you, your family, or friends, I combine all these little stories and use all the insights as a base for the final wedding speech.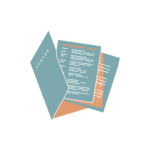 Based on your stories I'll write your wedding speech and design your ceremony. I focus on making it tailored to you and is fitting to your relationship.
If you'd like to exchange personal vows, I´ll be happy to help you write and finalise your thoughts and feelings. If you need help, please feel free to contact me at any time.
To ensure that everything runs smoothly on the day of your wedding, I will prepare a timeline for you. This will give you a good overview and you can relax and look forward to the wedding ceremony.
I also coordinate with all your other service providers, such as the music, the location, and other people involved in your ceremony. Everyone gets the information they need.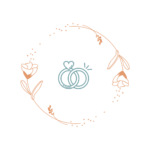 Finally, after all the planning and organising I look forward to guiding you through your wedding ceremony and making your big day even more special and memorable.